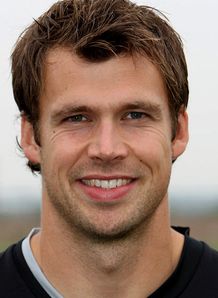 City have this afternoon confirmed the capture of Aston Villa goalkeeper Stuart Taylor.
Taylor's arrival is expected to pave the way for Joe Hart to leave the club on loan, the transfer might be a surprise to some people but has been on the cards for a couple of weeks.
Taylor is a decent keeper and will be a good back up for Shay Given throughout the season, it makes you wonder what is going to happen with Kasper
Schmeichel
, if he is staying you would have thought it is time he at least gets trusted as our reserve keeper.
The length of
Taylor's
contract is one year according to our official site, although
sky sports
are reporting a four year deal. He arrives at City as a free agent.
The signings continue, I am hoping to see some news on
Tevez
and
Eto'o
next!